Tampa Criminal Defense Attorney
Former Hillsborough County State Prosecutor
Former Chief of the Felony Domestic Violence
Former Chief of the Special Prosecutions Unit
Former Chief of Arson Prosecutions
Former Certified Public Accountant
Anthony Arena and the Arena Law Firm in Tampa Hillsborough County, Florida can help you handle every aspect of your Felony Misdemeanor or DUI criminal offense.  Anthony Arena is a former Chief Prosecutor and has the experience and knowledge to make sure your case is handled the way it should be handled.  Our offices are conveniently located in downtown Tampa, a few blocks from I-75, I-4 and the Hillsborough County Courthouse.  Our office has a free parking lot for our clients.
As a former State Chief Prosecutor and, Anthony Arena knows what is important to prosecutors when prosecutors evaluate cases involving criminal charges.  Anthony Arena can help you to make the best decisions related to handling your case.  Because Anthony Arena is in Court handling Criminal Cases almost every business day, Anthony is familiar with the normal practices of the prosecutors, the Judges and the Courts in general.  Anthony Arena also stays current on changes in the laws, changes in the way the Courts interpret the laws and the manner in which Prosecutors handle carious criminal cases.
When Should You Hire a Criminal Defense Attorney?
I have always said that you should call me the minute you think you might need an attorney.  Actually hiring an attorney is a different issue.  You should hire an attorney immediately if any of the following have occurred:
You have been arrested
You have been issued a Criminal Report Affidavit/Notice to Appear
You have been contacted by a Law Enforcement Officer and advised that they are investigating you
You have committed a crime and think Law Enforcement might be investigating that crime
You have a Warrant for your arrest or a Capias has been issued for your arrest
You have violated probation
If you are not sure whether you need to hire an attorney, call me and I will honestly tell you whether you should hire an attorney. 
The timing of hiring a lawyer is important, because a good Criminal Defense Attorney might be able to talk to the Law Enforcement Officers investigating your case and convince them not to arrest you or not to refer the case to the State Attorney.  Additionally, a Criminal Defense Attorney can contact the State Attorney's Office after an arrest and talk to the Assistant State Attorney reviewing your case for the purpose of convincing the Assistant State Attorney that your case should not be files or that a lower charge should be filed.  It is important to fight your case at every stage if you want to have the best chance of winning your case or getting the best result.
Should You Talk to Detectives, Policemen or Law Enforcement Officers?
If you are being investigated or think you are being investigated, 19 out of 20 times you are better off not talking to the Law Enforcement Officer without first consulting with an attorney.  We recommend that you tell the Officer that you would be happy to answer his questions after you speak with your lawyer. 
If you are being investigated, you have a Right to Remain Silent that is guaranteed to you by the Fifth Amendment to the Constitution of the United States of America. 
There are many reasons why it is not wise to speak with Law Enforcement Officers at this time, including the following:
You might end up confessing to the crime or to an important element of the crime.  Because you are not a Criminal Defense Attorney, you probably do not know all of the elements the State Attorney needs to prove for you to be found guilty of a crime.  Sometimes it is the simplest admission that allows the State Attorney to prove a case.
You might be tricked into admitting something that you should not have admitted.  Law Enforcement Officers think it is acceptable to lie to you about certain facts to get you to admit that you are guilty or to get you to confess to a crime.  A Law Enforcement Officer will tell you that your friend already confessed that you and the friend committed the crime and that you were the person who really did all of the bad things.  In order to defend yourself, you might react by admitting that you did it but that the friend was really the bad guy. When you find out that you were the idiot, because your friend did not talk to the Law Enforcement Officer, you finally realize that you should have kept your mouth shut.
The Law Enforcement Officer might hear one thing while you meant something entirely different.  You can be sure he or she will document it in their police report the way they heard it and not the way you meant it.  By the way, the Jury will usually believe the Law Enforcement Officer's version, and not yours.
If the Law Enforcement Officer tries to make a deal with you by telling you that he or the Prosecutor will go easy on you if you confess to the crime or cooperate with the investigation, it is important for you to know that the Law Enforcement Officer cannot make an agreement with you that is binding on the State Attorney.  Additionally, if the Law Enforcement Officer later says that he never made that agreement with you, you will have not way of proving the Law Enforcement Officer promised you something for your cooperation.  Interestingly, Law Enforcement Officers rarely lie to Criminal Defense Attorneys. 
One out of 20 times it is smart to talk to a Law Enforcement Officer even though you are under investigation.  Unfortunately, you might not have enough experience to determine it whether your investigation is that time.  That is why you need to call a Criminal Defense Attorney to explain your situation.  Tampa Criminal Defense Attorney, Anthony S. Arena, will be able to let you know if it is in your best interests to tell your story at that time.  Usually, the Law Enforcement Officer will be willing to listen to your story even after you have called your lawyer. 
Arena Law Firm Can Help You!
Click on this map for Directions or to pull up a bigger map.
Call us or email us now or fill out our Case Evaluation/Question Form.  We are happy to review your Personal Injury or Criminal case.  Anthony Arena will let you know if you need an attorney and how Arena Law Firm can help you.  Let our experience work for you.!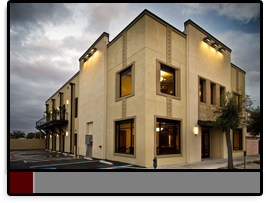 Case Evaluation/Question Form