Arena Law Firm is a personal injury and criminal defense law firm located in downtown Tampa, Florida a few blocks from the Courthouse.  Our philosophy is to treat every case like it is our only case.  Take some time to meet our team.
Anthony S. Arena was born and raised in Tampa, Florida.  He Graduated from Jesuit High School, received his BA with a Major in Accounting from the University of South Florida, summa cum laude, and graduated from the University of Florida School of Law with honors.  Anthony was a member of the Law Review, and was inducted into the Order of the Coif.  
Anthony began his practice of law at what is now known as Trenam Law.  He handled business representations, including tax law, corporate law, franchise law, trademark law and generally all matters related to business representations.  In 1994, Anthony left Trenam and joined the Hillsborough County State Attorney's Office to help create the Special Prosecutions Unit, a unit that focused on white collar and complicated cases.  In 1998, Anthony took a position as Chief of Arson Prosecutions and Chief of the Felony Domestic Violence Unit.  From then until the time he left the State Attorney's Office, Anthony oversaw all felony domestic violence prosecutions, supervising 4 attorneys, 2 investigators, 2 secretaries and worked closely with a team of approximately 10 victim advocates.  He also worked directly with all of the local fire departments to help solve and prosecute Arson cases.
During the year 2000, Anthony joined James Butler to from the law firm of Butler and Arena.  Arena and Butler focused their practice on personal injury and criminal defense representations.  Later in the year 2000, it was time for Anthony to set his own course.  He opened his own law firm.  He never looked back.  Anthony S. Arena currently is the sole attorney for Arena Law Firm, P.A., and he continues his practice focusing on Tampa Personal Injury and Criminal Defense cases.
However, Anthony has a strong team of support that has been with him for many years.  The combination makes an amazing team of professionals that has achieved a great deal of success representing clients privately since the year 2000.
Arena Law Firm Can Help You!
Click on this map for Directions or to pull up a bigger map.
Call us or email us now or fill out our Case Evaluation/Question Form.  We are happy to review your Personal Injury or Criminal case.  Anthony Arena will let you know if you need an attorney and how Arena Law Firm can help you.  Let our experience work for you.!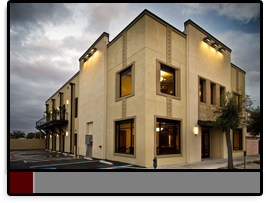 Case Evaluation/Question Form