Tampa Criminal Defense
and Personal Injury Law Firm
Anthony S. Arena has been practicing law in the Tampa Bay Area since 1987.  Anthony concentrates his practice in the areas of Criminal Defense and Personal Injury representations.  Given these concentrations, Arena Law Firm is able to stay current on the changing laws in these areas of practice.
Anthony appears in court almost every day and he is passionate about helping people.  If you have been seriously injured or arrested, you want an attorney who cares about you and who has the experience and skill needed to effectively represent your best interests.  Anthony S. Arena is that attorney.
Call Anthony S. Arena at Arena Law Firm, P.A. (813) 223-4541 for a free initial consultation.  If Mr. Arena is not immediately available, tell his legal assistant the purpose of your call and she will relay this information to Mr. Arena promptly, so that Mr. Arena can return your call.
If you would rather use email, send your questions to [email protected] and put "Arena Law Firm Question" as the subject of the email.  This will let Mr. Arena know that you are sending him a question after reading this information on the Arena Law Firm, P.A. website.
Feel free to review the website at your leisure.  Many of your legal questions can be answered from information published on this website.
It is important that you contact an attorney when you first think you might need an attorney.  In most instances, there are things that can be done during the early stages of a representation that can make all the difference in the world.
Pick up the phone and call us. 
We are in your corner.
Arena Law Firm Can Help You!
Click on this map for Directions or to pull up a bigger map.
Call us or email us now or fill out our Case Evaluation/Question Form.  We are happy to review your Personal Injury or Criminal case.  Anthony Arena will let you know if you need an attorney and how Arena Law Firm can help you.  Let our experience work for you.!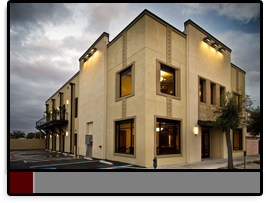 Case Evaluation/Question Form